Fast food giant McDonald's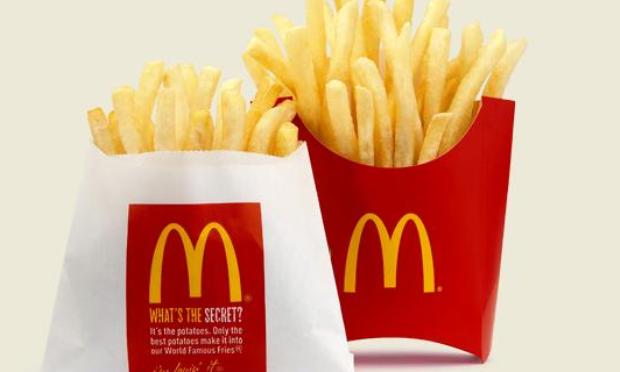 Fast food giant McDonald's has announced a global commitment on deforestation encompassing the entire supply chain, including its fiber-based packaging.
The Company is to begin developing specific time-bound sourcing targets in 2015, and in line with its endorsement of the New York Declaration on Forests, the goal is to eliminate deforestation throughout the entire supply chain by 2030.
Fast food giant McDonald's said it made this commitment because it understands that deforestation is a major challenge.
"As a global leading brand, we can use the strength of our purchasing power and supply chain influence to drive positive change," read a statement.
"We intend to achieve this commitment for our priority products (beef, fiber-based packaging, coffee, palm oil and poultry) before 2030 given their link to deforestation and in the spirit of the New York Declaration on Forests."
It is focusing on food, beverage and packaging supply chains because the production of agriculture commodities is one of the biggest drivers of global deforestation.
"The cultivation of palm oil and soy, cattle ranching and forest conversion to pulpwood plantations for production of paper are acknowledged as being major contributors to global tropical deforestation."
For some time, the multinational's website has stated that its goal is for 100% of its palm oil to be "verified as supporting sustainable production by 2020" – but critics have argued that its plans to meet that goal were inadequate.
Other multinationals such as Dunkin' Donuts, KFC, and Pizza Hut have also made commitments to stop buying palm oil linked to deforestation.
Palm oil is used in numerous baked goods, packaged foods and personal care products, and is the world's most popular vegetable oil because it's cheap, naturally saturated, and free of trans fat.
But oil palm trees only grow in the tropics, where growers have been levelling forests for oil palm plantations, releasing massive amounts of carbon into the atmosphere.
The programme will affect more than 3,100 direct suppliers and extends to a complex network of indirect suppliers that source materials.
The fast food multinational did however say the commitment does not imply full traceability, but focuses on visibility to the raw material origin and knowing where and how its raw materials are sourced.