VCI paper will provide corrosion resistance for metal products for up to two-year shipping and storage cycle provided the goods are fully wrapped, packaged and stored in a cool dry area.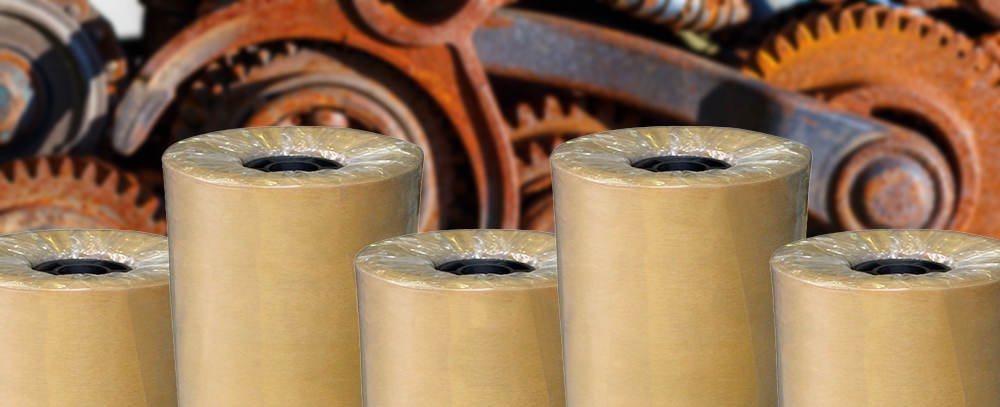 But why VCI paper:
VCI Paper, or Vapor Corrosion Inhibitor, paper emits molecules that settle on metal surfaces and form an invisible layer that protects from corrosion. It protects by interrupting the electrochemical corrosion process caused by moisture, oxygen and contaminants in the atmosphere.
Designed to protect against rust and tarnish primarily of ferrous metals, VCI (Volatile Corrosion Inhibitor) paper will assist
in the long-term protection of steel, cast iron, copper, brass (with Zn content up to 20%), bronze in both transit and storage.
Simply store or ship the parts wrapped in VCI paper and they will stay dry, clean and rust-free. Due to the design of
this advanced product, it protects without leaving a greasy or waxy residue, meaning that the goods can be used
immediately without any cleaning procedures.
This paper slows the process of corrosion; it cannot remove any corrosion that has already formed before wrapping.
VCI Anti Rust Paper is commonly used for the protection of metal parts in engineering, engines, drills and large iron items such as gates and railings.
It has eco property's:
The paper can be treated as normal paper waste and is recyclable.
We also recommend that if storing goods, they are to be re-wrapped after two years to extend the period of protection. Providing goods are wrapped in cool dry areas, this paper forms effective protection for a variety of metals.