Established in 1985, we have provided the industry with a dependable source of high quality and innovative packaging products for over 30 years. A&A Packaging is committed to being the natural selection for a single source of packaging products based on the highest levels of service, quality, and competitiveness.
Always Moving Forward…

1985 Our business started from a bungalow with an office and a garage for products with Just an estate car for delivery's, finding a gap in the packaging trade for a local business the business was run by husband and wife. And at this point, all our invoices, books & records were written by hand.
1986 We secured our 1st global customer who is still with us!
1987 We were renting a barn/warehouse and took on help in an office and 12 months after that, we took on a driver and part time warehouse worker.
1991  We had a purpose built warehouse in Horndean we also took on full-time workers for the first time.
2010  The company goes fully computerised (at Last!).
2011  Renting extra storage space to meet product demands, with a lot of customers having call offs.
2014 The warehouse was moved to a much larger storage area to streamline our customer service and meet product demands.
2015  Company look and customer service are refreshed with a New Website and Rebranding!
2017  Follow A&A Packaging on Twitter, Facebook, Linkedin, and Youtube.
2018  A&A Packaging continues to grow with new high-speed broadband, new phone lines, and an ever-growing dedication in customer service.
2020  We increase our focus on our environmental commitment, working hard on improved sustainability in our business activities, both internally and through development of new products.
       A&A Packaging strives to:
Provide a busy buyer with an efficient and personal service.
Provide product advice, specialist product sourcing and problem-solving.
Provide a cost-effective solution for all packaging needs.
Provide consistency of product quality and performance, whilst still maintaining a competitive edge.
Maintain & build upon customer relations to provide a mutually enjoyable purchasing experience.
Above all these, A&A Packaging will continue to provide their unparalleled levels of customer service.
To add to our customer service and continual improvement; 
A&A Packaging is now ISO 9001:2015 Certified.

What is ISO 9001:2015?
ISO 9001:2015 certification will give your organisation the quality systems that will provide the foundation to better customer satisfaction, staff motivation and continual improvement.
Meeting the requirements of this standard will provide quality management systems that will be of real benefit to your organisation to help manage your business effectively and put in place best practice methodology.
ISO 9001:2015 certification is suitable for all sizes and types of organisations and is well established around the world as an invaluable Quality Management System standard. It is suitable for organisations in all industry sectors and will help your organisation to improve management processes to compete locally and/or globally.
The process encompasses the entire organisation and requires senior management buy-in, it is not just a function of the Quality Department. To achieve ISO 9001:2015 certification your organisation needs to demonstrate that it can meet the regulatory requirements and apply the system effectively to be of real benefit to your customers.
Scope:
As an ISO 9001:2015 certified organisation we will have implemented Quality Management System requirements for all areas of the business, including:
•Facilities
•People
•Training
•Services
•Equipment
You can benefit from A&A's renowned delivery service!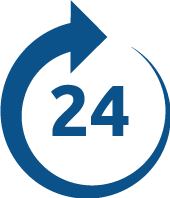 Place orders before 3:00pm for a guaranteed next working day delivery.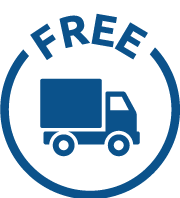 Orders over £60* (excl. VAT) will be on FREE Delivery* (Any orders under £60* will be subject to a delivery charge of £13.50)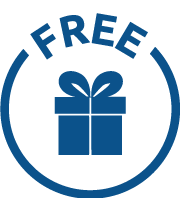 Claim your FREE tasty GIFT with all orders over £150.
Deliveries to:
North Hampshire: Monday, Wednesday & Friday.
Gosport: Monday – Thursday
All other areas within Hampshire & West Sussex: Monday – Friday
Deliveries are between: 8:00am – 4:30pm unless other arrangements have been made. Orders placed outside our delivery area can be delivered via:
24 or 48 hour Parcel Service (up to 30kg)
24 or 48 hour Pallet service
Prices on application

A&A Packaging is a proud member of the Bluewater Packaging Group. This is an independent consortium supported by over 50 member companies in over 18 countries worldwide! With combined sales in excess of 100million the Bluewater group is now one of the largest within the UK. They have extended massive purchasing capabilities, setting up contracts with reliable sources worldwide. This gives members like A&A the competitive edge on price, with the backing of superior branded products, making them unique within the industry. For more information please visit our website: www.bluewaterpackaginggroup.com
Essential Protection
At over 1mtr tall and weighing up to 40kgs the emperor penguin is the largest of all the penguins. 'Essential Protection' has never been truer of these birds… During the 9 week protection of their eggs the male penguins huddle in groups of upto 5000 to survive the harsh Antarctic winter. When the incubation is over the male can head for the sea to feed for the first time in around four months, in this time it would have lost around half its bodyweight. It must now undertake an arduous journey of up to 100 kilometers across the ice in the search for food for his chick. A&A pride themselves in looking after their customers in the relative thoroughness shown in these wonderful birds. This is topped with a quality commitment on all product lines to ensure the best protection for your goods. This was how our strapline 'essential protection' was born.