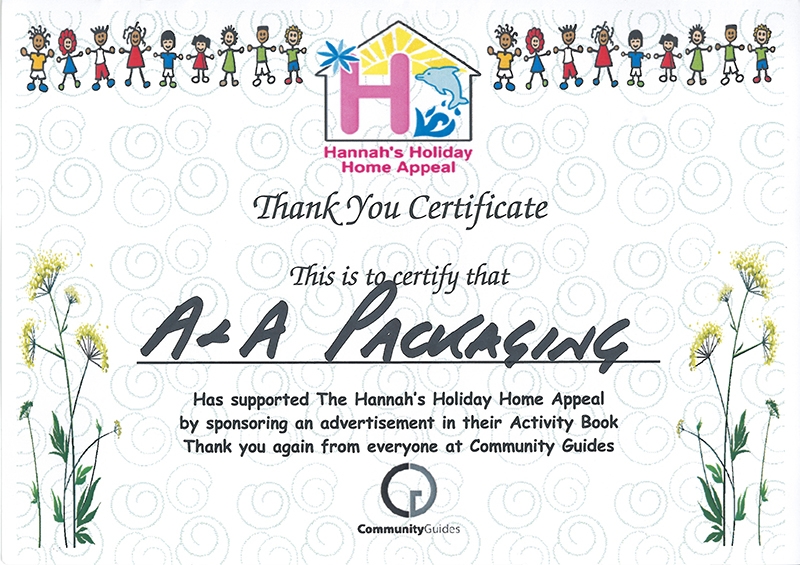 Hannah's Holiday Home Appeal
Has been set up in memory of Hannah Westbrook a very well loved and brave girl.
At the Age of 8 Hannah was diagnosed with Hodgkin's disease and was treated at Southampton General Hospital.
Throughout her illness she underwent very intense chemotherapy, a stem cell treatment and radiotherapy.
During her illness she never complained and remained a very happy, caring and loving daughter, sister and friend and was well loved by all who knew her.
Despite all of this, she continued with family and friends to fund raise for the Piam Brown Ward, which is the children's cancer ward based at Southampton General Hospital, raising over £10,000 in just 3 years.
Sadly, at the age of 10 on 19th September 2004, Hannah passed away peacefully at her family home in Waterlooville.
It is because Hannah was such a caring and loving child that her family and friends have set up this appeal.
Hannah loved family life and spending time with family and loved ones was very important to her.
We thought there wasn't a better way to remember her by offering just that.
Through overwhelming generosity we have been able to purchase the holiday home allowing us to offer as many families as possible a well earned break.
It is also to be offered to families who have lost someone very special to them so they can have some valuable family time together away from it all.
The park itself is wonderful. It offers an indoor and outdoor pool, outdoor play area, shop, club house, arcade and games area with fantastic family entertainment and a cafe catering for all your needs. The staff are all very friendly and helpful too.
All of this is set in picturesque woodlands on the outskirts of the New Forest.
Plus with thanks to everyone who has helped and donated, in 2012 we were able to open another holiday home on Hayling Island.
For more on Hannah's Holiday Home Appeal go to www.hannahsappeal.org/