Critics have hit back at the government's 25-year plan with concerns over its litter strategy and a lack of praise for packaging's role in combating food waste.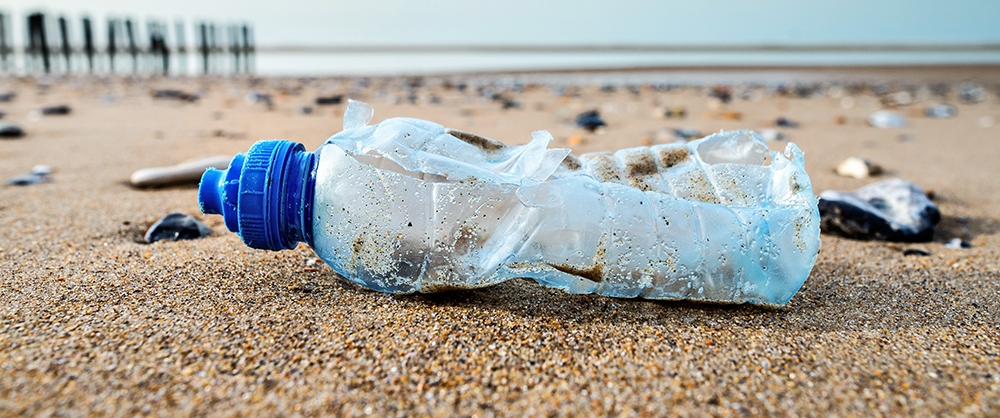 Prime Minister Theresa May set out the government's vision on the environment and wanted to end the "scourge" of plastic packaging in waterways and oceans. She outlined plans for a tax or charge on single-use packaging and urged retailers to introduce plastic-free aisles.
However, in a statement, the British Plastic Federation (BPF) said that it was "very disturbed" at the tone of the Prime Minister's language and it did not recognise the 170,000 jobs that the plastics industry brings to the UK.
The BPF added: "To stop plastics entering the sea from the West, the plastics industry would like to see a tougher stance on littering. It is highly doubtful that simply providing alternative materials will actually reduce littering in the UK, as this is an issue of personal behavior. It should be noted that the types of products that enter the marine environment from the UK tend to be those that have been irresponsibly littered — not packaging materials for fresh produce that are typically consumed at home and then disposed of responsibly.
"Plastics should not be in the sea and it is right that the UK, alongside other developed nations, should set an example of best practice. As has been pointed out, the vast quantity of plastics in the seas arrive there from the less developed economies of Asia, which have rudimentary waste management systems. Plastics get into the seas by a number of routes and each route needs to be dealt with separately."
Martin Kersh, executive director of the Foodservice Packaging Association, was also disappointed that the national litter strategy wasn't mentioned. He added that food waste should form part of the government's strategy.
"Food waste was not referred to by the Prime Minister along with the role that packaging has played in extending shelf life," said Kersh. "Whatever we do [in regards to plastic packaging] we must not risk increasing food waste."
He added that May's speech did not place enough emphasis on the recycling of all materials and said that the packaging industry would "100%" provide evidence for the proposed tax on single-use plastic packaging.
"What we would like to see is PRN reform on the terms of reference," said Kersh. "We would be disappointed if this was not the case."
Lorax Compliance chief operating officer Michelle Carvell said that "real opportunities" had been missed to create a joined-up policy to tackle "the UK's mounting waste crisis".
"As it stands, the government's plan is little more than a kneejerk reaction which works as a placeholder prior to the looming policy changes ahead in our post-Brexit landscape," said Carvell. "It says very little and promises to deliver even less, with no legal force included in the strategy."
Gillian Garside-Wight, packaging technology director at Sun Branding Solutions, said that a "holistic approach is required to address a very complex issue".
She added: "In our experience when our clients have switched to more responsible packaging solutions this has required investment from product development through to supply chain alterations which may or may not be cost neutral.  The ongoing debate remains – who will pick up this cost?
"Consumers are the catalyst driving change, now along with the government pledge (not just us), this will result in big changes to consumer behavior and the retail environment.  Brands and retailers need to move faster to respond to their customers' demands.  This is a good start, however, there's lots of other challenges to be resolved. For example, back of store packaging that consumers never see. We must not forget the primary function of packaging is to contain, protect, preserve and promote and we must continue to ensure it does not damage the environment we live in."
The government's strategy was welcomed by David Palmer-Jones, chief executive of Suez Recycling and Recovery. He said that the plan "rightly places our environment at the heart of government strategy".
He added: "Having invested heavily in new facilities to support the move away from landfill over the last decade, we are pleased that this plan recognises the important role energy recovery facilities have played in this transition and the ambition to make these facilities more efficient by identifying ways to increase the use of the heat they produce.
"Overall, the plan represents an important first step towards policies that will support the growth of our industry and enable it to play a pivotal role in the development of a more resource efficient, sustainable economy.  Systemic change is needed to tackle the complex issues facing us and ensure coordination with national infrastructure plans and the Industrial Strategy.  We urge Government to work with our industry on the detail of its new Resources and Waste Strategy to develop a world-leading approach for the UK."
The Campaign to Protect Rural England. Samantha Harding, litter programme director said: "It's impressive the government has chosen to respond so emphatically to the plastic plague that is already putting our countryside, cities, and oceans at risk of irreversible harm.
"The charge on plastic bags has shown that we easily adapt to financial incentives, so the prospect of further charges or taxes that could eliminate products like plastic straws and stirrers is really positive news. And promoting innovation amongst producers will be critical to ensuring we eliminate unnecessary single-use items, as well as making sure that they are taking financial responsibility for the impact these products have."