Westminster debate on unrecyclable packaging. A potential ban on unrecyclable packaging has been debated in Westminster by a cross section of MPs.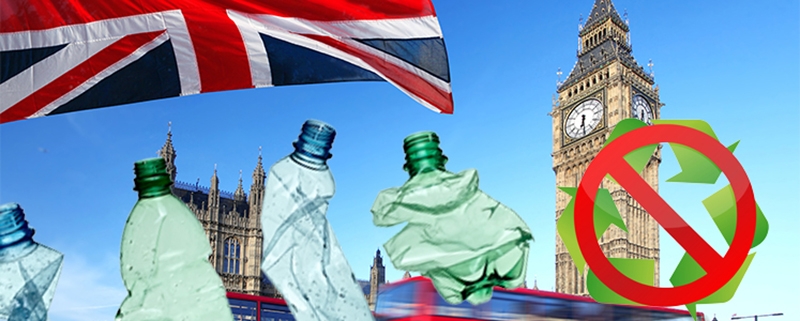 An online petition gained more than 75,000 signatures, triggering a debate by Conservative MP David Mackintosh.
Resources minister Therese Coffey delivered the Government's response, refusing to back a ban on unrecyclable packaging and continuing its stance for a voluntary approach.
"It is ultimately for businesses to decide what packaging materials they use to supply products to customers, and for customers to make choices on the products they buy," she said.
Coffey said current packaging regulations incentivised businesses to use less packaging and ensure it can be recycled.
She also repeated Defra's commitment to meeting the 50% household recycling target by 2020 and said the department expected to introduce the circular economy package into law.
The Industry Council for research on Packaging and the Environment (Incpen) earlier voiced its concerns about the Westminster debate.
Some of the comments on its social media feed read:
"Banning non-recyclable packaging will increase, not reduce waste!"
"It might seem anti-intuitive but mixed-material, non-recyclable packaging generates LESS waste than recyclable packaging…"
"Why don't those who call for packaging producers to pay more, ask the newsprint & magazine industry to pay more too?"
Conservative MP Mark Pawsey, chairman of the all-party group for the packaging manufacturing industry, said: "A great deal of what is contained in the e-petition is not practical."
He gave the example of food packaging, pointing out it often uses multiple polymer plastic wrapping to protect the product from hazardous material.
Pawsey also disputed the benefit of compostable packaging, saying it could end up being a contaminant if incorrectly sent for recycling.
And he stressed the importance of retailers using use as little material as possible.
"There is absolutely no point in over-packaging, and no point in creating too much or in making the plastic or board out of too thick a gauge – that would add cost unnecessarily."
Martin Kersh, executive director of the Foodservice Packaging Association, welcomed the statement from Coffey and said the debate highlighted the need to ensure MP's are fully aware of the core requirements of packaging, particularly that packaging is produced to ensure the public can have complete confidence in the safety of its contents, arrives in the household undamaged and reduces food waste.
"If they did have this understanding the proposer of the motion would not have made references to such thing as over packaging when Courtauld accepted packaging optimisation is the key requirement. The industry must get these key messages across to all MP's so they are much better equipped to look at any future petitions and proposals in a more balanced and informed way. The decision by the European Parliament's Environment, Public Health and Food Safety Committee to prevent national bans on specific forms of single use packaging must surely bring into question whether this Petition should proceed."
He added: "I'm pleased the debate took place and it demonstrates MP's want to see more packaging recycled, so we also need to impress upon them need for investment to ensure our waste management system reflects the way consumers live their lives today."